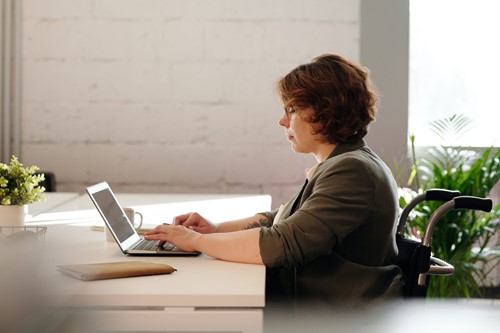 Your home should be a cozy and relaxing space where you can be yourself and enjoy yourself. However, your house also needs to be a functional space where you can stay organized and be productive. These are a few remodel ideas that you can use in order to transform your home into the place that you both want and need it to be:
Turn Your Basement Into a Classroom
If you live in a home where kids are enjoying a virtual learning experience, then you may want to take your finished basement and transform it into a classroom. Built-in desks along the walls will give your children a space where they can connect with their teachers and interact with their classmates. An open area where they can enjoy free play or participate in virtual gym class will help them feel happy in their remote learning environment. Whether virtual learning is a short-term solution or a long-term option for you, you can renovate your basement in order to create the space that your family needs.
Transform the Den Into a Remote Workspace
If you are one of those people who has found yourself working from your kitchen table, you may be thinking that now is the right time to create a home office space. One way to do this is to turn a spare bedroom or den into a work space. This is an easy remodel project because it typically only requires you to purchase some new furniture and rearrange the room. You may want to consider built-in shelving which is a trend that is both beautiful and functional.
Update Your Lighting for All Those Video Calls
Your life might be full of video calls. Many people have quickly discovered the bad lighting is a big problem for webcams, so one simple way to fix that is to update the lighting in your home. Increasing the amount of ambient light will create a soft appearance and drastically reduce harsh and unflattering shadows that show up on your screen.
Redesign Your Kitchen Into Zones
If you are taking on a kitchen remodel, consider a zoned approach. Homeowners are finding that a kitchen with distinct stations allows everyone in the household to use this popular room simultaneously without bumping into each other. For instance, you may have a snack station with a pantry as well as a coffee station that houses the coffee pot and cups.
Extend Your Living Space Into Your Backyard
By creating an outdoor living space, you can enjoy your backyard just as much as you enjoy the inside of your home. A few ideas you might want to consider include:
Adding a new patio door that allows you to easily access your yard.
Pouring a new patio or building a deck.
Investing in a water feature to bring a sense of peace to your yard.
From small projects that can be completed in just one weekend to those that are a major undertaking, you will find that it's easier to make your home the center of your life when it is a place that offers you everything that you need.